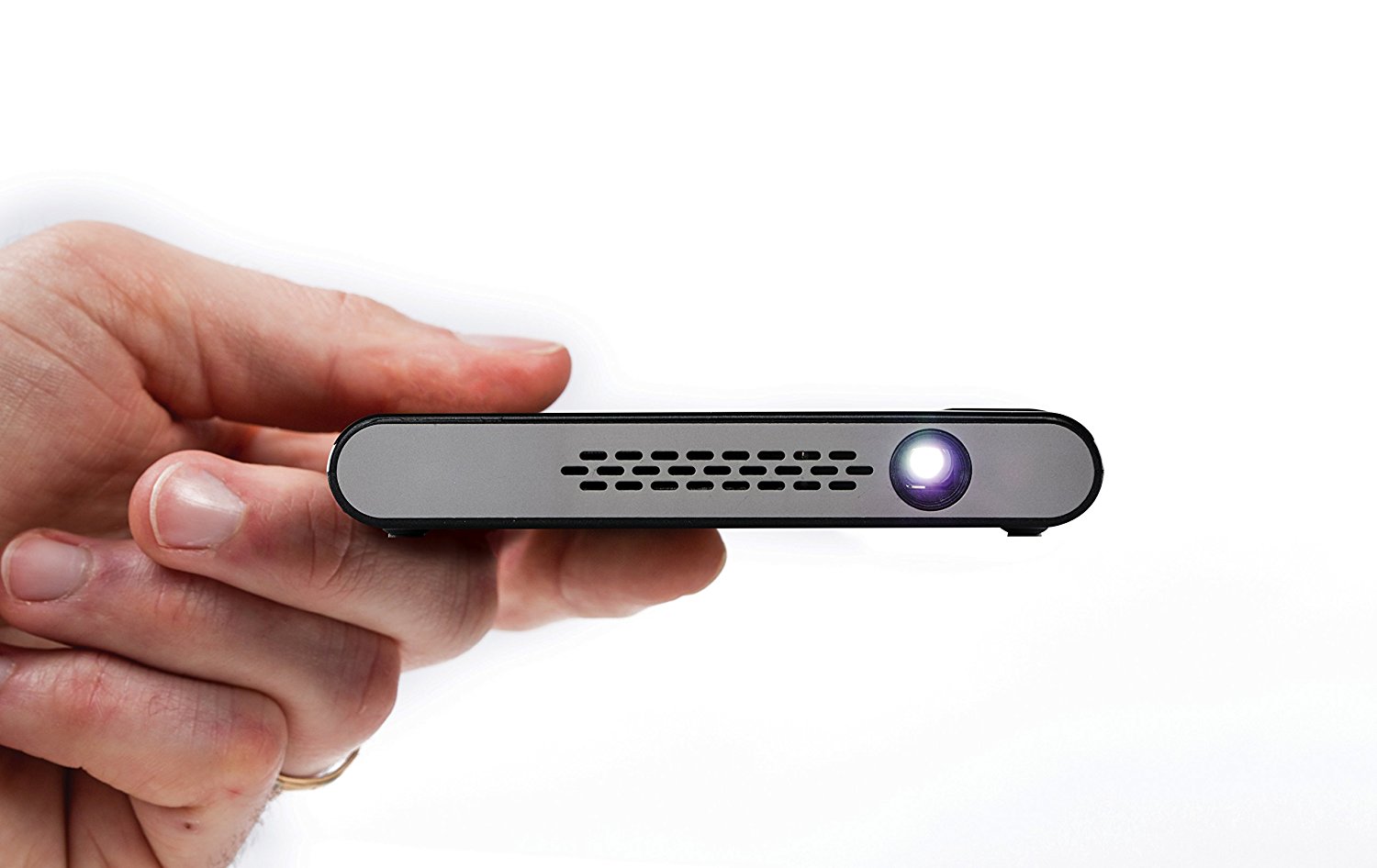 Miroir Micro Projector M45, Element Series, LED Lamp, Built-in Rechargeable Battery, HDMI Input
Miroir Micro Projector M45 is powered by TI DLP technology that provides a bright and clear images at the screen size of up to 50 inches.
This LED micro projector supports HDMI connectivity so that you can easily connect to your Smartphones, tablets, desktops, laptops and other media streaming devices and cameras. Please make sure that some devices require a specific adapter, for example Apple smartphones and tablets require an Apple digital AV adapter that is not included with this purchase so you have to buy that separately.
Further, Miroir Micro Projector M45 comes with built-in rechargeable battery that works for approx. 2 hours on a single charge that is good for uninterrupted entertainment. It also has built-in speakers that deliver high quality sound, and has 3.5mm audio jack to connect external speakers for even bigger sound.
---
Images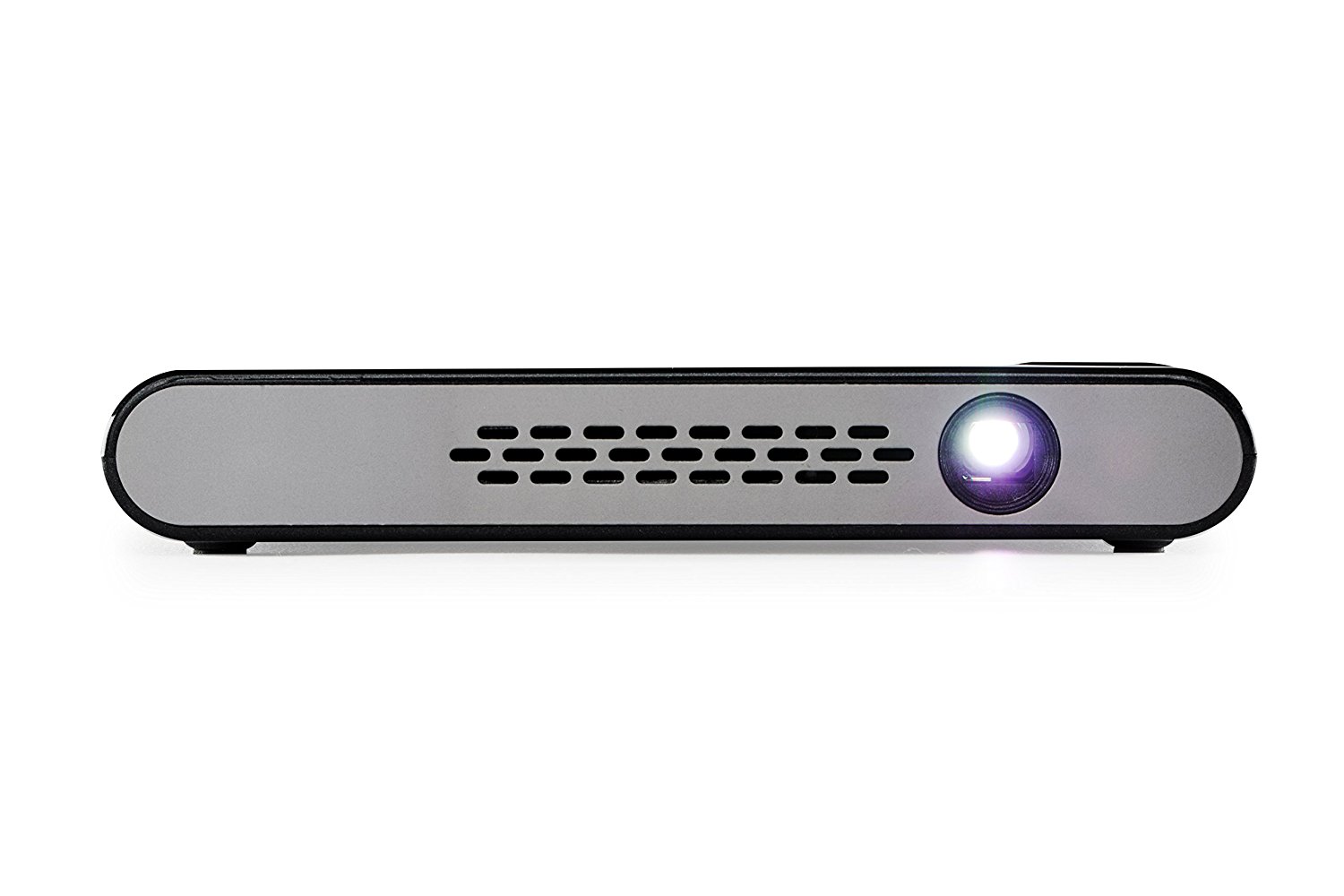 ---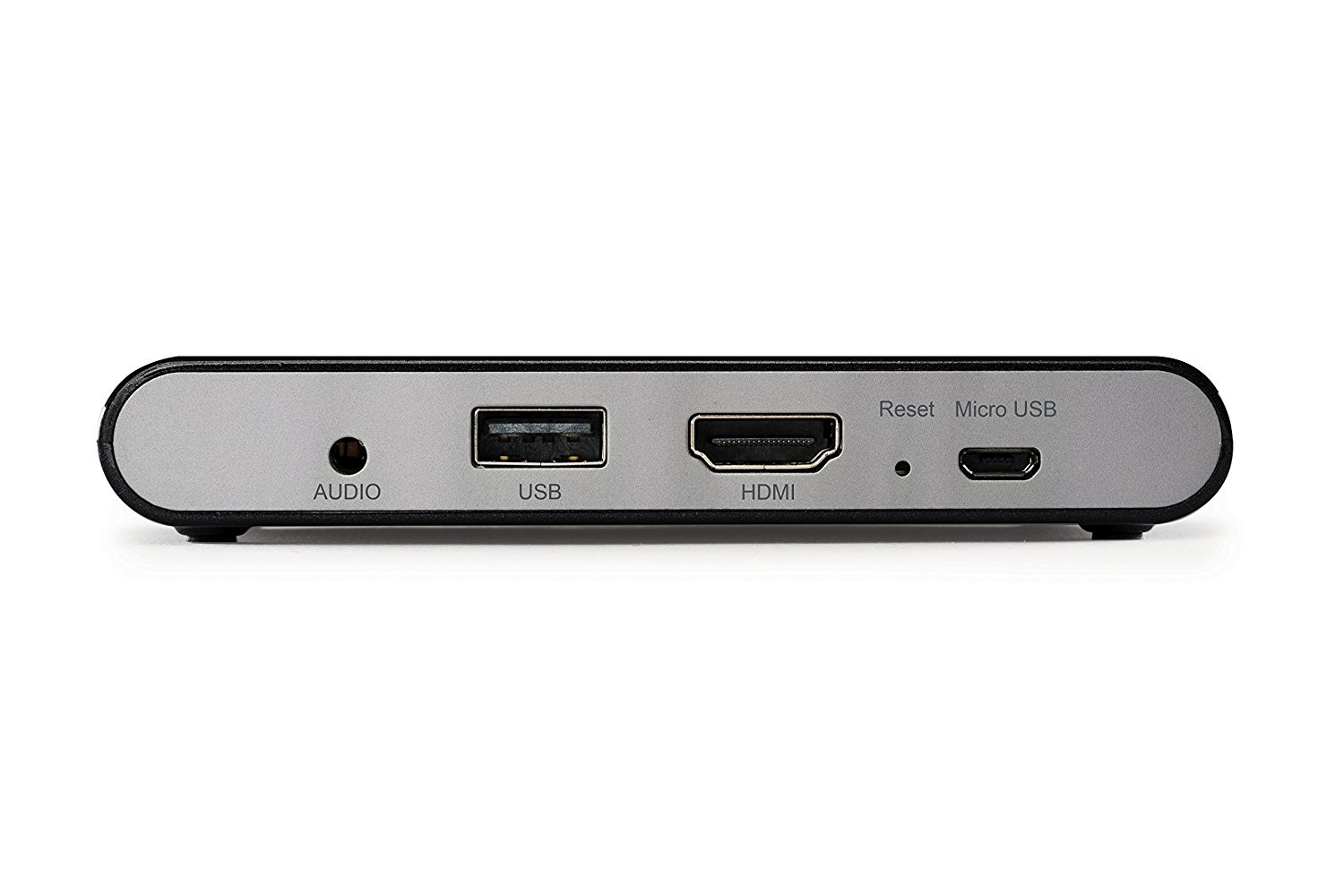 ---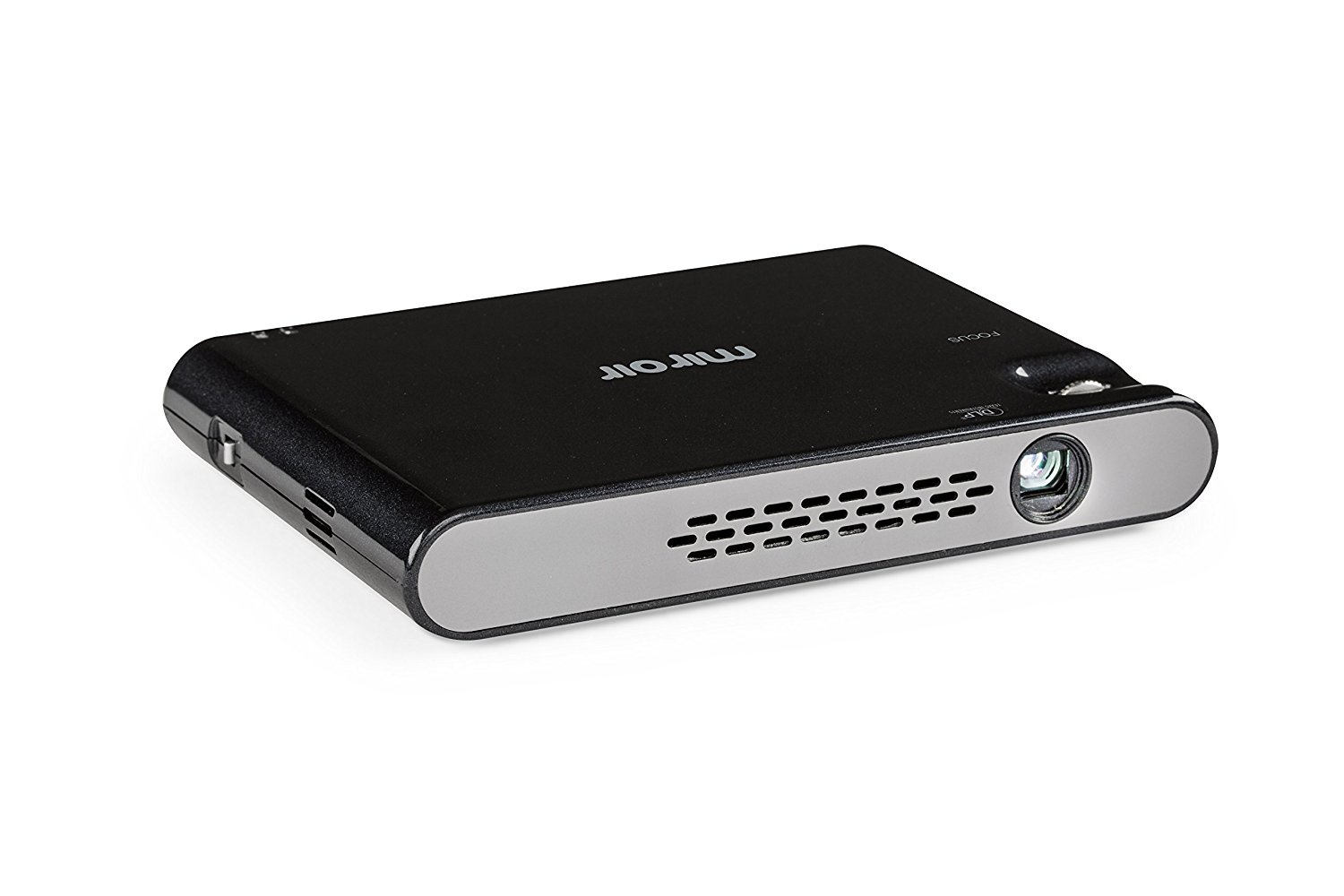 ---